Why we all want glowing skin? Why we are always ready to spend thousands of bucks on our beauty products? Why we always ask the internet about the tips of getting flawless skin? Why, why and lots of whys? Well, glowing and radiant skin is what makes us feel confident wherever we go. Flawless skin is what we all want and it's what reflects our healthy lifestyle. But getting glowing skin is not an overnight miracle. One needs to take care of a lot of things to get the desired skin. Getting flawless, blemish and acne-free skin naturally is a tough task. There are a lot of tips that you'll find on the internet when you'll search "how to make skin glow". Internet is full of tips to get make your skin healthy, glowing and blemish-free.
Skin works as a shield of our body that protects us against virus, bacteria, UV rays, dust, pollution, cold and cuts. In order to save our body from the outer world, our skin lost its glow and gets dull. Due to pollution, dust, stress, bacteria and UV rays, we all face a lot of skin problems including allergies, acne, blemish, dark circle, wrinkles, pigmentation, etc.
You can't control environment and other problems that are making your skin dull, but you can follow some ways to control your skin problems, which may have occurred due to excessive sunlight exposure, menopause, poor eating habits, stress, smoking, alcohol, unhealthy lifestyle and pollution. So, how to make your skin glow and get rid of all these problems?
Well, you are going to find the answer in this blog. Following are the best ways that you can try to make your skin radiant and glowing. Without wasting more time, let's get to the main points!
1. Exfoliate your skin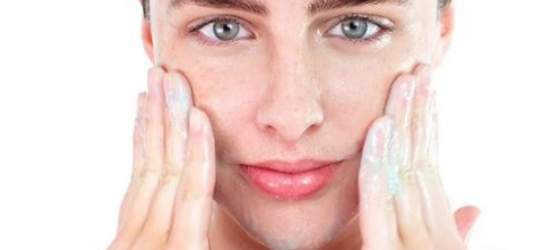 Exfoliation is one of the most important ways that can help you get rid of your dead skin and boost its natural glow. Exfoliation is the removal of the outer layer of your skin that contains dead cells, excess oil, impurities and bacteria. Exfoliation provides an instant glow to your skin and makes it more smooth and clear. You can use a scrub with natural extracts to exfoliate your skin and if you don't want to use chemical-based glow skincare products then you can make your scrub by pursuing the following steps.
* Take a glass bowl and add two tablespoon honey to it.
* Put a tablespoon full of coconut or olive oil and mix it with honey.
* Add one tablespoon of coffee to the mixture.
You can add sugar in the mixture, but sugar may hurt your skin and give it scratches. So, add coffee instead of sugar and make a naturally healthy scrub at your home. Before scrubbing your skin, clean your face with warm water by using a cotton towel, so that your skin pores open up. Open pores easily cleanse up with the help of scrub and you get rid of all the impurities from your skin. After exfoliation, don't forget to apply toner and moisturizer to your face. After toning and moisturizing your skin, try a face mask to close your pore. Open pores are more vulnerable to bacteria and allergies. Exfoliate your skin once a week otherwise you'll lose your natural moisture from your skin.
2. Avoid taking long hot showers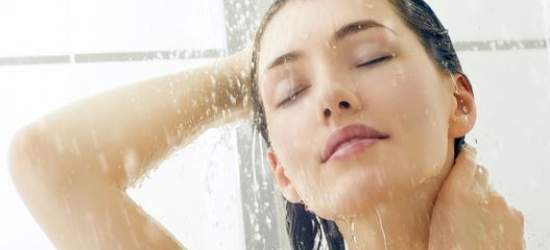 We all love hot showers, they are luxurious, especially in winters, but hot shower may pull out all the essential moisture from your skin and make it look dull. So, limit your showers to 10 minutes and always bath with lukewarm water. Try to wash your face with cold water to maintain healthy moisture to your skin. After taking a hot shower, don't forget to moisturize your skin. Dry skin is more vulnerable to problems like wrinkles, bacterial infections, acne, allergies, patchy skin, etc. During the hot bath, use cruelty-free soaps and body wash that contain moisture-based ingredients. Oil-based bathing products moisturize your skin and provide it with a shield that protects your skin from dryness.
3. Try magical remedies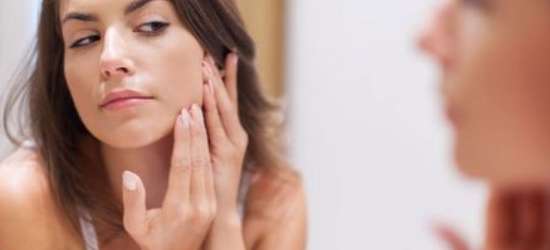 Coconut oil, turmeric, aloe vera, baking soda, lemon, papaya, cucumber, potato, tomato, honey, green tea, gram flour, yoghurt and sandalwood are some of the most amazing natural products that you can use as a remedy to get glowing skin. With these remedies, you'll be able to glow skin and body. All these natural products are the best alternative to cosmetic products and provide no harm to your skin. If your skin is sensitive, don't use cosmetic products as they can ruin your skin badly. Always use Ayurvedic products or try making your DIY masks and creams from natural products. One of the best things you can use as a natural moisturizer for your skin is Vitamin E oil made from fish. Vitamin E oil do wonders to your skin by providing it with a natural glow. You can gradually get rid of your blemishes, acne marks, dark circles, skin pigmentation, etc. with the help of Vitamin E capsules. You can easily get Vitamin E capsules from drug stores and use directly on your skin.
4. Change your lifestyle and eating habits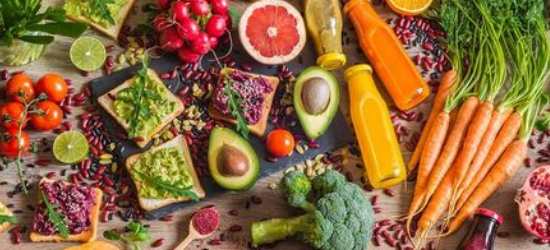 Your skin radiates your eating habits. If you eat too much unhealthy junk food, you'll face the problem of skin breakouts and allergies. Fungal infection is the most common issue that people face due to their unhealthy eating habits. If you want glowing, blemish-free skin, then you need to change your eating habits. Eat a balanced diet that contains salad, green veggies, multigrain products, pulses, egg, red meat, etc. Eat foods that make your skin glow. Make sure your diet is a complete mixture of protein, vitamins, carbs, antioxidants, etc. Add herbal drinks to your regular diet. Drink coffee, green tea, fruit juice, probiotic drinks and a lot of water regularly. Drink 3-4 litre water a day to keep your skin hydrated and moisturized. Drinking adequate amount of water is important to keep your body and skin healthy. Change your lifestyle also. Wake up early in the morning, exercise regularly, stay hydrated, avoid unhealthy food and sleep early. Take sleep in adequate amount to brighten up your skin every morning.
5. SPF is important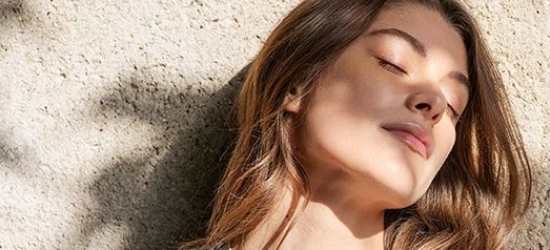 Environmental factors like pollution, dust and UV rays are damaging your skin badly and that's why you are facing the problem of tanning, pigmentation, early ageing and so on. To save your skin from these environmental factors, you need to add sunscreen with SPF in your skincare routine. Sun exposure is damaging our skin badly, so providing it with a shield in the form of SPF cream is very important. Make sure to wear at least 30 SPF on your skin whenever you go out. Protect your skin from UVA and UVA sun rays with SPF cream regularly.
6.Pamper your skin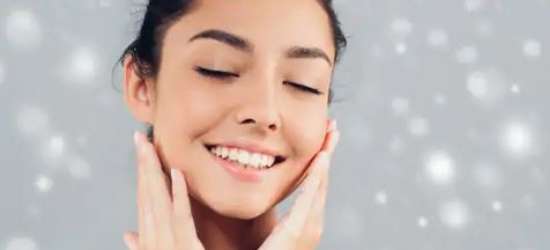 At Skin Apeel they recommend you pamper yourself regularly, nothing revitalizes your skin quite like a monthly facial.
Pampering your skin is important to keep fine lines, blemishes, marks, pigmentation and wrinkles at bay. Massaging your skin is the best way to making skin glow. Massaging improves the blood flow in your skin and provides it with a naturally healthy glow. Choose your favourite massaging oil or cream and massage your skin at least thrice a week. Massage your cheeks, jaw area, neck and forehead. It is the best way to moisturize your skin and pamper it. Doing massage in the night is more beneficial, as your skin will have all night to attract the goodness of cream or oil. Avoid massaging your skin in the day time, as it may attract dust and pollution from the environment.
Follow these tips, eat the best food for skin glow and see the difference. One of the best skin lightening creams that you can use to make your skin shine and glowing is Zeta White. Natural vegan ingredients are used to formulate this powerful skin lightening product. You can get rid of your skin problems like dark spots, pigmentation, uneven skin tone, fine lines and acne marks with the help of Zeta White. It is one of the best skin glowing creams in the market.